VIII.4.32 Pompeii. Separate steps to upper floor.
Linked to VIII.4.31 Shop and VIII.4.33 House.
Excavated 1861.
(Strada del Tempio d'Iside 7).
<![if !vml]>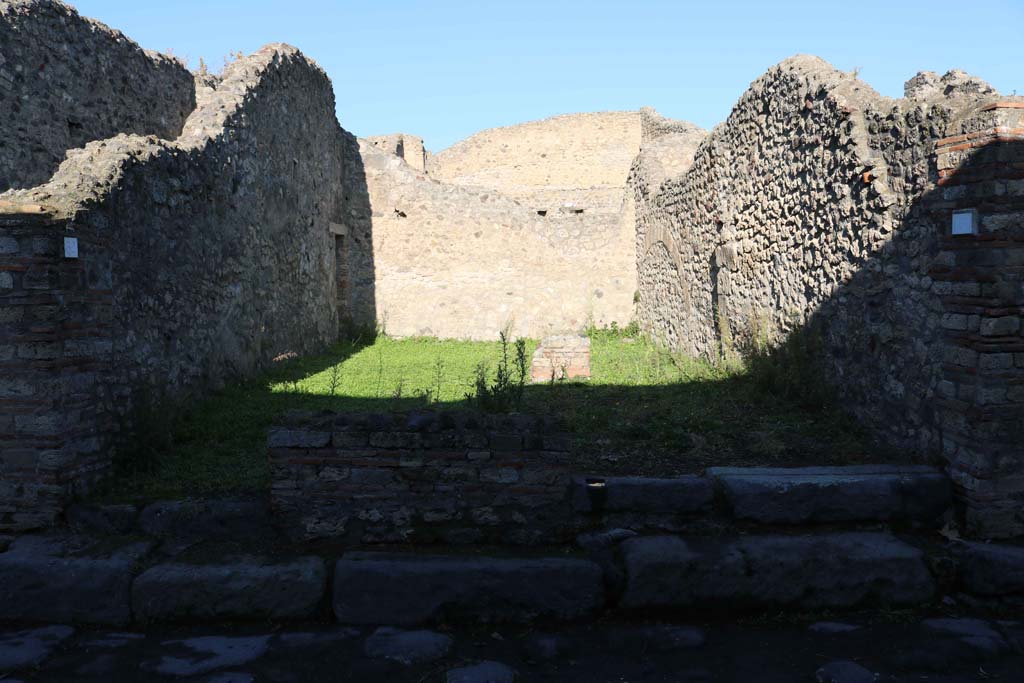 <![endif]>
VIII.4.32 Pompeii, on left, and VIII.4.31, on right. December 2018. Looking north to entrance doorways. Photo courtesy of Aude Durand.
<![if !vml]>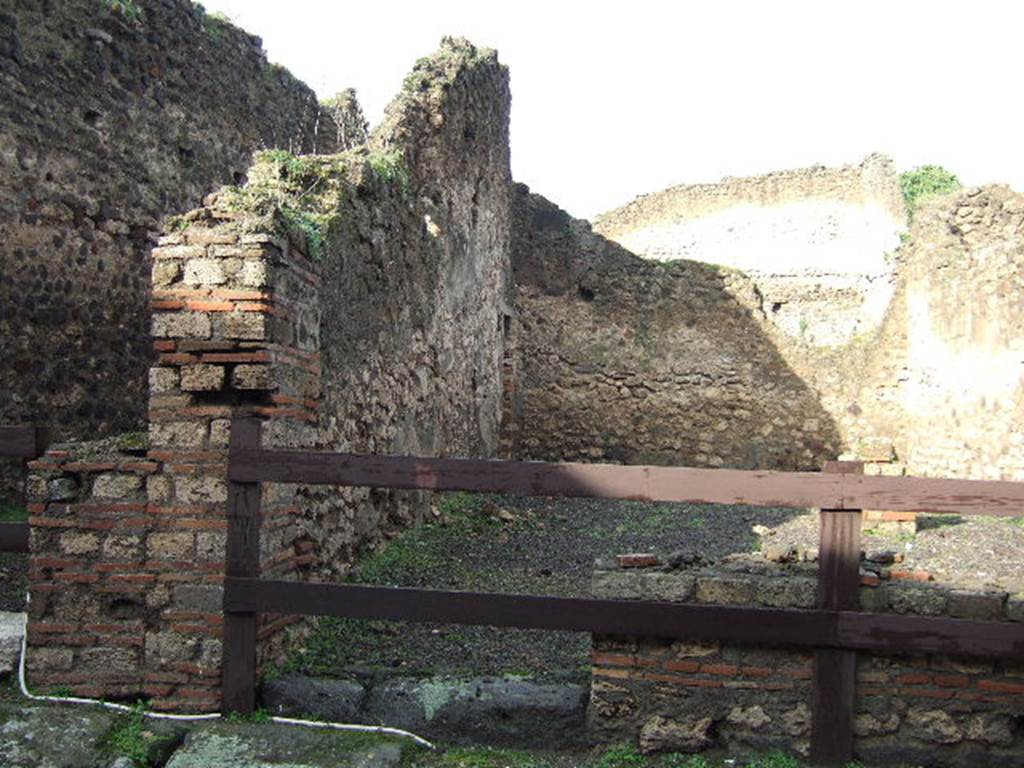 <![endif]>
VIII.4.32 Pompeii. December 2005. Entrance to steps to a separate upper floor dwelling.
<![if !vml]>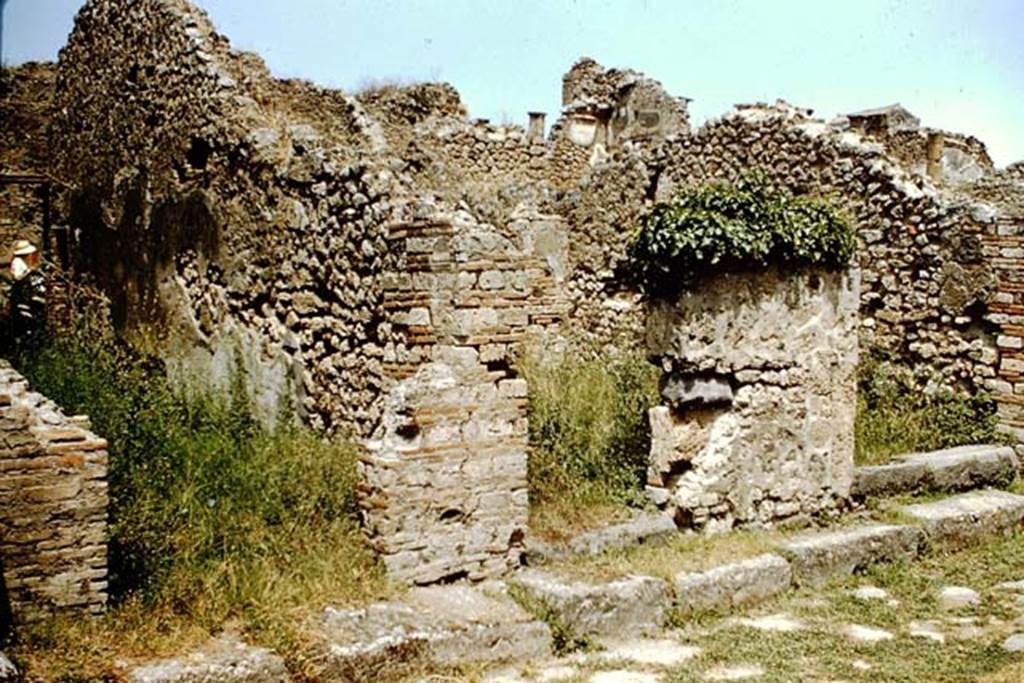 <![endif]>
VIII.4.33 Pompeii on left, VIII.4.32 in centre, and VIII.4.31 on right. 1959.
Looking towards entrance doorways on Via del Tempio d'Iside. Photo by Stanley A. Jashemski.
Source: The Wilhelmina and Stanley A. Jashemski archive in the University of Maryland Library, Special Collections (See collection page) and made available under the Creative Commons Attribution-Non Commercial License v.4. See Licence and use details.
J59f0269