VII.1.23 Pompeii. Public Latrine? Excavated 1853. (Strada Stabiana 59).
<![if !vml]>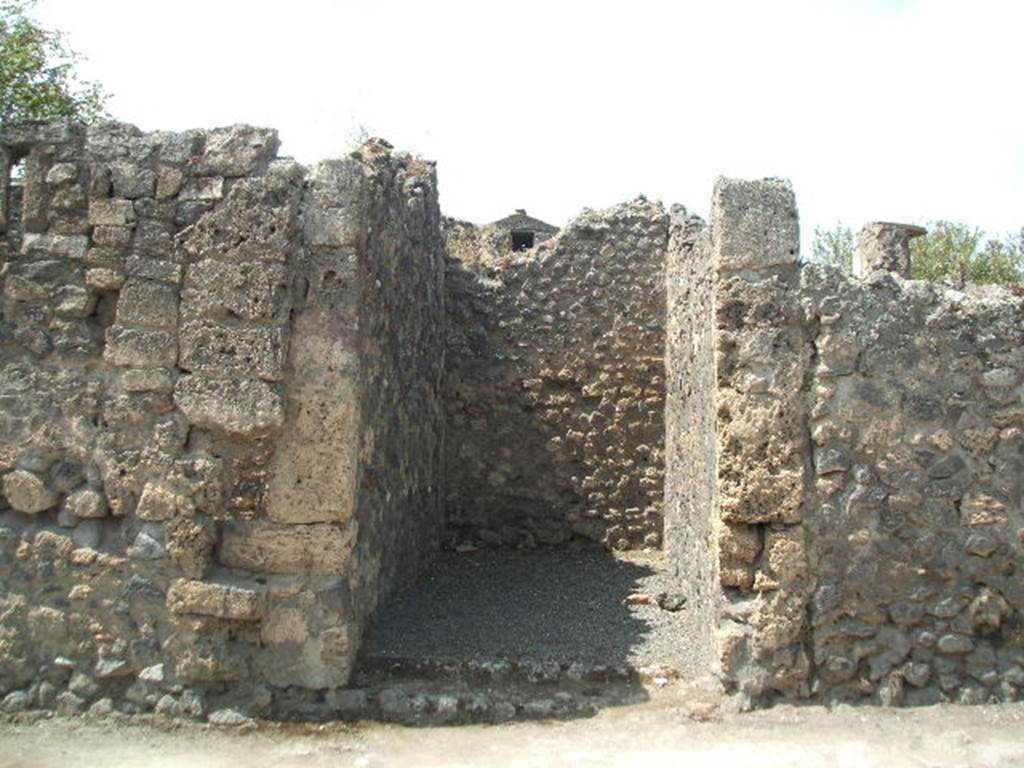 <![endif]>
VII.1.23 Pompeii. May 2005.
According to Eschebach, this may be a public latrine, or may have been a posticum of VII.1.47 that was no longer in use.
There may have been stairs to upper floor on the right, against the north wall.
See Eschebach, L., 1993. Gebäudeverzeichnis und Stadtplan der antiken Stadt Pompeji. Köln: Böhlau. (p.246)
According to Fiorelli, it was a recess without a door occupied only by day by some travelling salesmen?
See Pappalardo, U., 2001. La Descrizione di Pompei per Giuseppe Fiorelli (1875). Napoli: Massa Editore. (p.75)
In March 1848, red painted graffiti were found on the pilaster between VII.1.23 and VII.1.24, on the right reading -
Si]ricum    [CIL IV 924]
]Marcellum
[…]  d(ignum)  r(ei)  p(ublicae)  o(ro)  v(os)  f(aciatis)    [CIL IV 925]
See Pagano, M. and Prisciandaro, R., 2006. Studio sulle provenienze degli oggetti rinvenuti negli scavi borbonici del regno di Napoli. Naples: Nicola Longobardi.
(p. 164)
<![if !vml]>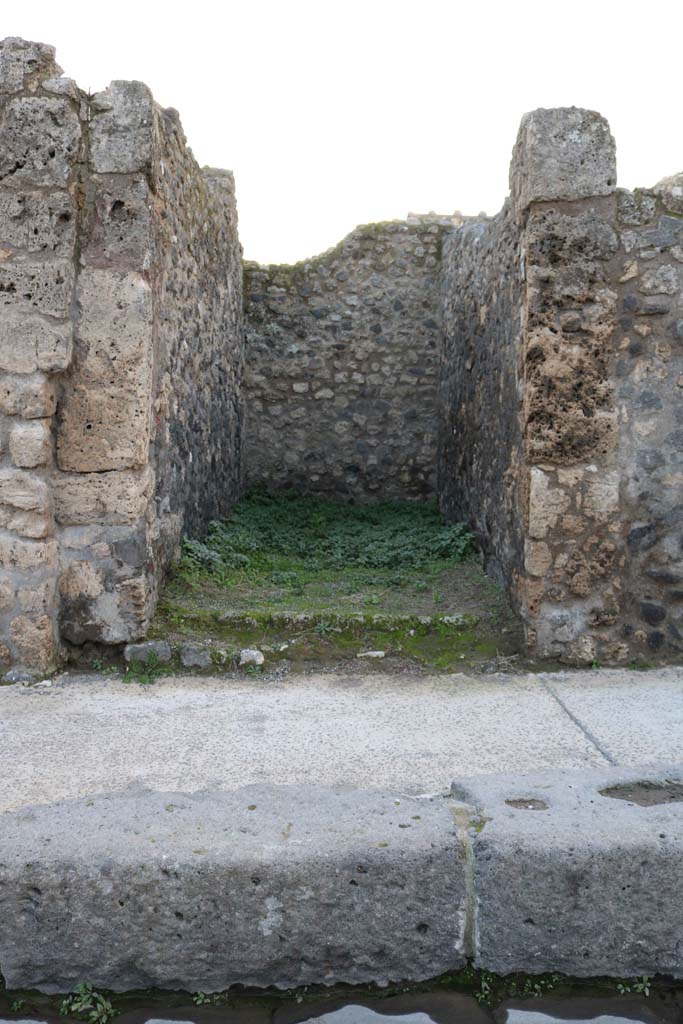 <![endif]>
VII.1.23 Pompeii. December 2018.
Looking west from Via Stabiana towards entrance. Photo courtesy of Aude Durand.