Pompeii. Porta del Vesuvio or Vesuvian Gate Tombs.
Pompei. Necropoli di Porta Vesuvio
Pompeji. Gräber des Vesuvischen Tors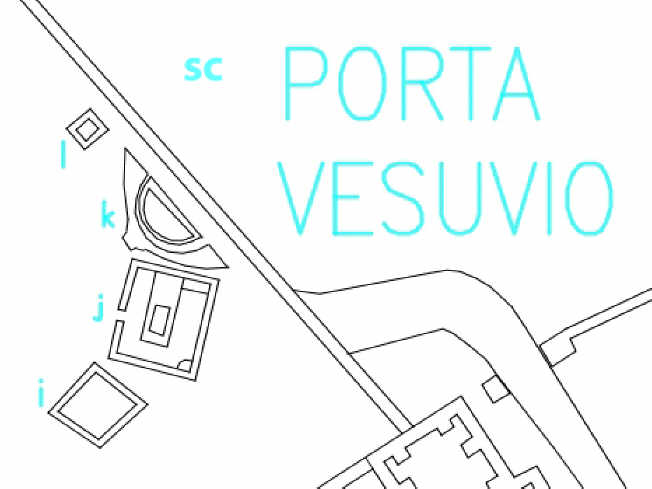 Pompeiiinpictures plan of of tombs at the Pompeii Porta Vesuvio or Vesuvian Gate.
Each tomb has a specific page on our site with information and photographs.
If your screen is large enough (more than 853px wide) press the tomb you want on the plan to see the pictures.
If you are on a smaller screen such as a phone or tablet you can use the links below to see the pictures.
Plan courtesy of John Dobbins and Pedar Foss, 2008, World of Pompeii, Routledge, Oxford.
vgi M. Veio Marcello or M. Veius Marcellus
vgj C. Vestorio Prisco or C. Vestorius Priscus
vgk Arellia Tertulla daughter of Numerius and wife of Veius Fronto
vgl Septumia
vgsc Cippus of Titus Suedius Clemens